Hi Harmonizers!
(This is somewhat long and it can be tedious but you have to read it.)
As you guys already know the girls are nominated for several awards and we must not forget to vote for them at the VMAs and TCAs everyday. They deserve this and much more so ... here we go!
First things first, if you are not from USA you have to use the HolaUnblocker extension, otherwise your votes WILL NOT COUNT nor in the least.
You can download it here:
https://chrome.google.com/webstore/detail/hola-better-internet/gkojfkhlekighikafcpjkiklfbnlmeio?hl=es-419
VMAs: http://t.co/TluaxE5127
Nominated as Artist to Watch.
You can create an account or register with Facebook or Twitter. You can vote as many times as you want without having to reload the page. In the category in which they are nominated there are relevant artists of 2014 as 5SOS and Sam Smith, so we have some competition, we have to work hard to get that Moonman in the hands of the girls.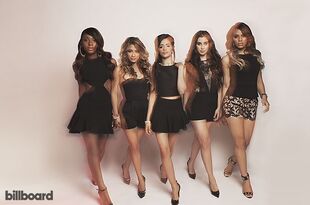 TCAs:
http://t.co/gusEBLoljp
- Breakout Group
- Summer Group
- Song: Group
- Music Group
- Break-Up Song
It is only one vote per day so make as many email accounts as you can to create multiple accounts on the website of the Teen Choice Awards and vote several times a day.
Remember, one vote per account per day.
In the TCAs they are nominated in 5 categories so be sure to VOTE IN EACH.

LET'S MAKE 2014 FIFTH HARMONY'S YEAR!
(edited by LovaticHarmonizerA)